To enter this site you must be at least 18 years old
2020 Polish Hill River Riesling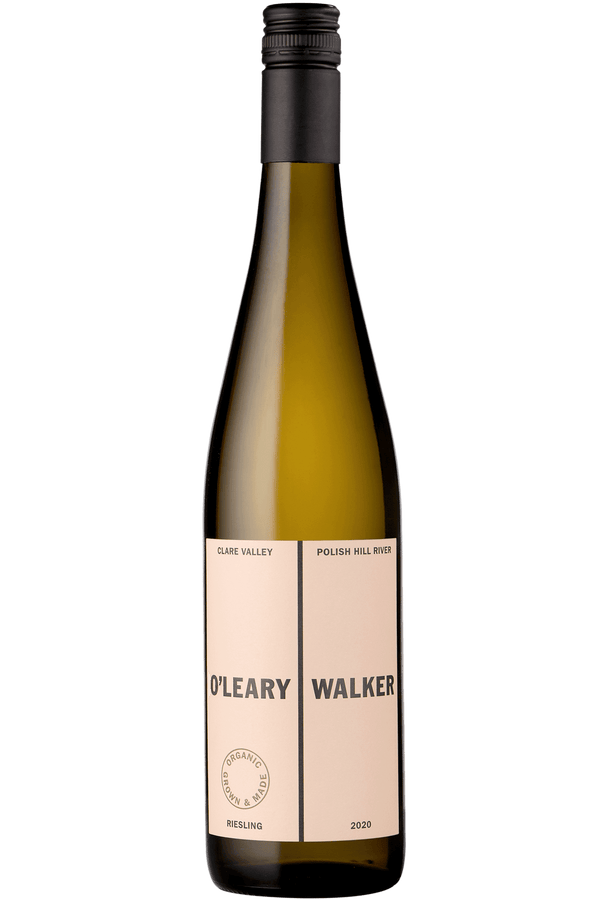 Pretty, fine and perfumed - this Riesling has gorgeous notes of bath powder and florals with a hint of musk stick.
Wine Club Members Price
Vegan
Organic
Variety
Riesling
Region
Clare Valley
Food Pairing
Seafood
Vintage
2020
Bouquet
Floral perfume combines with subtle notes of musk stick and freshly squeezed lime.
Palate
Fine minerality - a signature trait of Polish Hill River Riesling - is beautifully balanced by natural acidity.
Ageing Potential
Wonderful while fresh and lean, but has excellent cellaring potential - 10+ years.
Vineyard
Despite growing these vines organically since their planting in the 1970s, 2010 marked the first year of NASAA Organic Certification for these vineyards. Martin and Joan Smith and Molloy's vineyards are virtually next to each other in Polish Hill River and consistently produce top quality fruit which highlights the excellence of this sub-region of the Clare Valley. Grey loam acid soils over sandstone and slate make up the profile with much of the top soil littered with rock, proving just how tought the vines need to be to sustain growth and produce quality fruit. It is the slate of Polish Hill River, as opposed to the limestone of Watervale, that gives rise to the point of difference between these styles.
Vinification
Fruit is harvested in the cool of night, de-stemmed, crushed and gently pressed. This restults in a fine free-run cut and a pressings component, with all batches kept separately in stainless stell tanks. The free-run juice is chilled to preserve the vineyard expression and purity of fruit. Once the juice has settled it is racked off solids and seeded with yeast. A cool, temperature controlled fermentation is carried out over 10-14 days. The wine is then chilled and filtered prior to bottling.
Technical Details
Alcohol - 12.5%
pH - 3.05
Acidity - 7.0g/L
Awards
96/100 - Ray Jordan for The West Australian
"The 20th vintage and what a cracker it was in Clare. This is distinctly finer and more delicate than the Watervale wine from this vintage. It really reflects this outstanding area. Has a pronounced bath salts minerality with a little lime character. Very long and precise and ideal for current drinking or for the cellar." - Ray Jordan
Latest Releases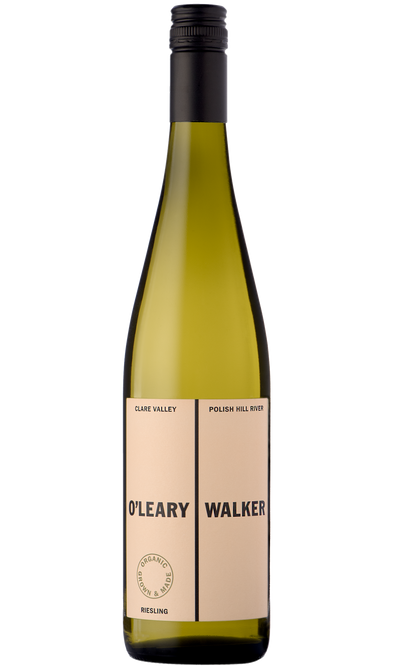 2023 Polish Hill River Riesling
Notable Releases
Awarded 96 points by James Halliday in the Halliday Wine Companion, this delicate wine is wonderfully balanced with signature minerality and crisp natural acidity.
Powerful florals, riverstone minerality and fine natural acid. A fantastic vintage for the Clare Valley, our 2017 Polish Hill River Riesling is delicately perfumed with bath powder and a hint of musk sticks.
Awarded an outstanding 96 points from the Halliday Wine Companion, fruit for this wine is harvested in the cool of night, de-stemmed, crushed and gently pressed. A cool, temperature controlled fermentation is carried out over 10-14 days.
Our 2011 Polish Hill River was recently awarded a gold medal at the prestigious 2020 International Wine Challenge in London. This Riesling drank wonderfully while young and lean, however has only improved with time, retaining kaffir lime and mandarin notes with the added complexity of almond and apricot on the bouquet.