To enter this site you must be at least 18 years old
2023 Watervale Riesling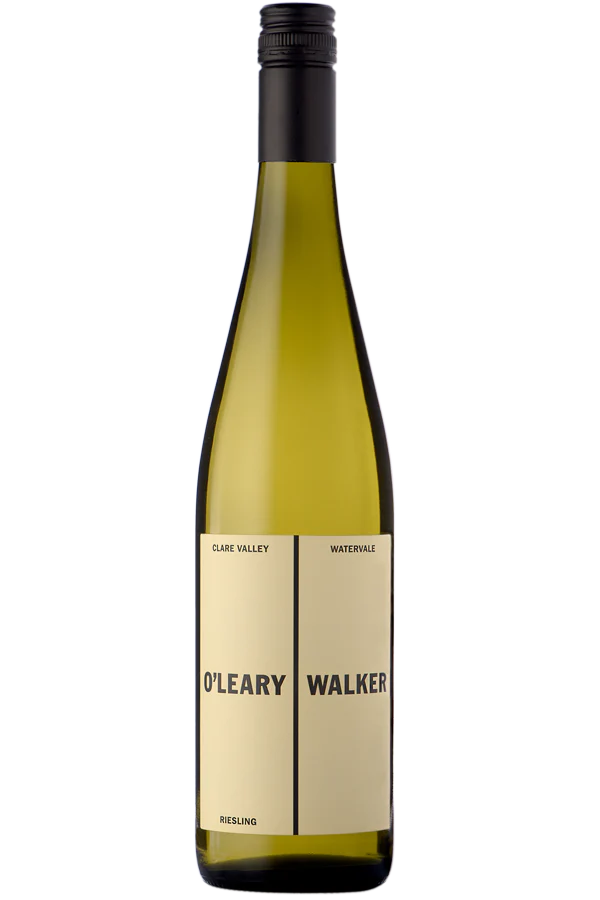 Our latest vintage is a pale straw colour, showing lifted notes of kaffir lime and fennel. Elegant on the palate with a purity of lemon-lime citrus fruit, balanced by a tight acid backbone.
Wine Club Members Price
Vegan
Variety
Riesling
Region
Clare Valley
Food Pairing
Seafood
Vintage
2023
Bouquet
Lifted notes of kaffir lime and fennel.
Palate
Lemon-lime fruit, balance by a tight acid backbone.
Ageing Potential
Drink now or cellar for 15-20 years.
Vineyard
This vineyard has classic Watervale soils - red loam over limestone with a westerly aspect. A dry grown vineyard - meaning it relies only on natural rainfall - the vines are hand-pruned and fruit hand-picked. The limestone allows the soil to retain moisture, which assists the wine throughout periods of warm weather, almost drought-proofing in the summer months. Viticultrual practices include vertical shoot positioning, which not only encourages even ripening but provides important shade to prevent the impact of sunburn on the wine.
Vinification
Fruit is harvested by hand and stored undercover, with approximately seven tonnes being picked in one day. The fruit is de-stemmed and crushed then gently pressed, resulting in a fine free-run cut and a pressings component, which are handled separately. The free-run juice is chilled to preserve the vineyard expression and purity of fruit. Once the juice has settled, it is racked off solids and seeded with yeast. A cool, temperature-controlled fermentation is carried out over 10-14 days.
Technical Details
Alcohol - 12.0%
pH - 3.1
Acidity - 7.5g/L
AWARDS + REVIEWS
95 Points - Winepilot

"Beautiful, arresting aromatics and a rare delicacy; you just know you are in Watervale territory when you set upon that aroma, those flavours. Scents of citrus blossom, lemon zest, lime sorbet and spring flowers with a touch of lantana bring not only a sense of place but grape variety. The '23 vintage looks to be another excellent year, making it three in a row for Clare Riesling, joining the outstanding '21 and '22. Not quite as seamless as its '23 sibling but give it time. This youngster is still very much working at getting it together. There's a clean, brisk acidity that's tart and green apple crunchy. It drives the wine bringing in its wake lime cordial, pink grapefruit, ginger spice, citrus zest and a cool slate, wet stone tang. So pure, so good." - Jeni Port
95 Points - Q Wine Reviews
"Pretty as ever, the O'Leary Walker Watervale Riesling is always an aromatic beauty. Clare Riesling has been smashing in in recent years and this release exemplifies that once again. White field flowers, citrus flowers, green apple skin, and lime zest come running at speed. A starburst of fruit sizzles in the mouth with citrus zest and juice front and centre. Zippy acidity with a green apple crunch for the win and a super fine cinnamon/ginger spice continue to elevate the pleasure factor. Yes, fill my bucket, please. Drink now and embrace the freshness." - Steve Leszczynski
94 Points - The Real Review
"Very light colour and a reserved, shy, but refined and delicately scented lime/mandarin bouquet, with background mineral and floral touches. It's delicate and refreshing to taste, not overly dry/austere but refreshing and clean at the finish. Dried flower heads and slaty minerals. Delicious and very appetising." - Huon Hooke
94 Points - Winepilot
"Seems 2023 makes it is a hattrick of great vintages in the Clare for Riesling. This bottle of joy is from a classic Watervale vineyard with a westerly aspect, the fruit is destemmed, crushed and gently pressed. The free run juice is settled and then fermented over the best part of two weeks. A very pale green/gold with a powerful and concentrated nose offering florals, minerals, wet slate, chalk and limes. Powerful but refined at all stages. Excellent length and a softly pleasing texture, this has a fine line of acidity. The palate offers a lovely lingering lemon pie note right at the finish. Drink over the next eight to twelve years, but it will certainly go for at least two decades, well cellared. Two things are certain. This will continue to improve and it is criminally underpriced (although long may it remain so for all us Riesling fans)." - Ken Gargett
94 Points - Winepilot
"There is serious power and focus to be found in this 2023 Watervale Riesling with its tightly coiled stony, pithy, aromas with hints of dried flowers. Fabulous texture and intensity to follow, with freshly squeezed citrus flavours enhanced by granitic minerality that hold strong right through on a lengthy, acid-driven finish. An excellent vintage for this label." - Angus Hughson
93 Points - Halliday Wine Companion
"This wine is usually the junior partner to its Polish Hill River sibling, but it comes up close with the acidity perfectly balanced through the long finish." - James Halliday

93 Points - The Wine Front
"Intensity, length and texture: there's a combination for you. This tastes of lime, lime rind, bath salts and florals; it has a depth to it; there's a banana-skin aspect to the aromatics but the palate dives deeper." - Campbell Mattinson
Latest Releases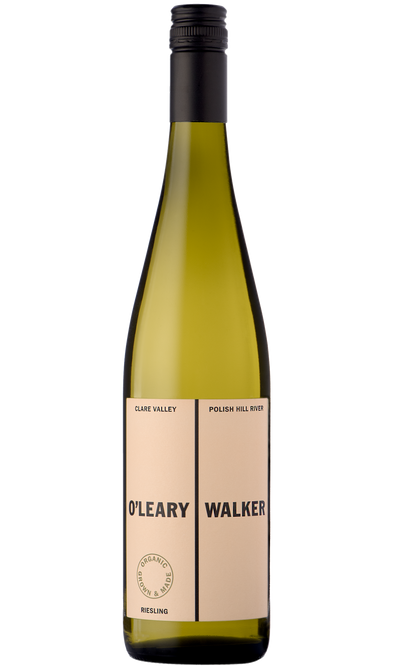 2023 Polish Hill River Riesling
Notable Releases
Rated 95 points by The Real Review, a great vintage in the Clare Valley has produced a perfectly balanced Riesling with notes of lemon and lime zest.
Minimal winemaker impact has produced a pure, vineyard defined wine with intense citrus, refreshing acidity and beautiful balance.
The crisp characters of our 2012 Watervale Riesling are the result of a standout vintage. This wine received Top Gold Medal at the 2012 Royal Adelaide Wine Show (Class 5) and Gold Medal at the 2012 Royal Queensland Wine Show (Class 1).