To enter this site you must be at least 18 years old
2018 'The Sleeper' Shiraz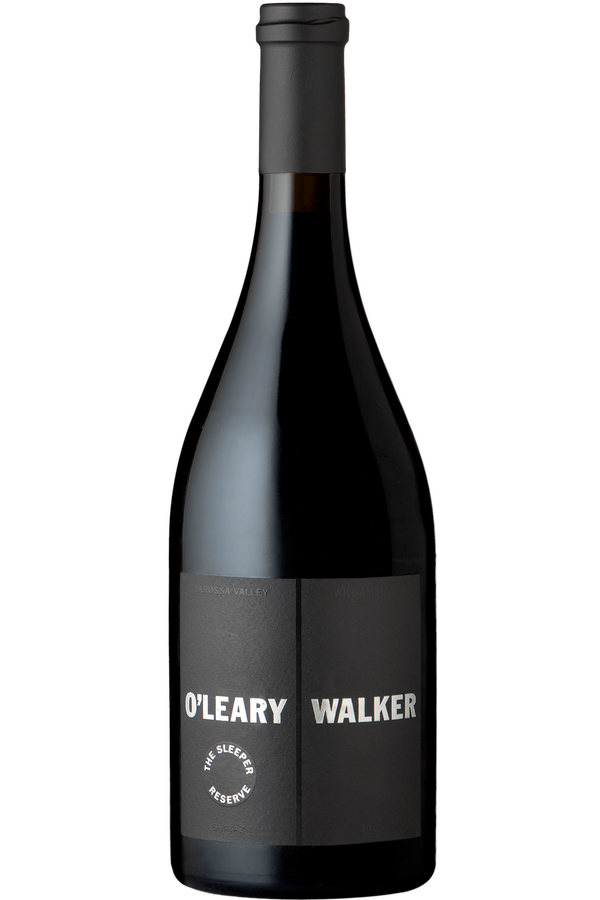 Our 2018 vintage is just the third release of 'The Sleeper' since its inaugural year in 2003.
Wine Club Members Price
Vegan
Variety
Shiraz
Region
Barossa Valley
Food Pairing
Red meat
Vintage
2018
Colour
Deep red with purple hues.
Bouquet
Plum, black fruits, raspberry liquorice, earth and spice.
Palate
A fine structured tannin profile on a full-bodied palate. Intense fruit, with flavours of earth and spice lingering deep into the palate. The richness and complexity in the wine produces a luxurious degree of tension.
Vineyard
'Doraminna' - the oldest vineyard block in Williamstown, Barossa Valley - dates back to 1946, and has been nurtured by Trevor Rohrlach since planting it with his father at just 15 years of age. Dry-grown and low-yielding, this vineyard block produces fruit of exceptional quality, allowing us to craft a rich Shiraz which drinks wonderfully upon release, but also has great potential in the cellar.
Vinification
Handmade in two and four tonne fermenters, the fruit is de-stemmed and fermented using natural yeast. Fruit is fermented on skins for 12-14 days before being left to warm at the end of ferment and left on skins for a further 10 days to enhance tannin extraction and maximise flavour and colour.
Technical Details
Alcohol - 14.5%
pH - 3.30
Acidity - 7.0g/L
Awards + Reviews
98 points (gold) - James Halliday's Top 100 Wines of 2021
"Destemmed and wild fermented; 14 days on skins, plus a further 10 days maceration. A flying start ex high quality fruit, and extended time on skins has worked exactly as intended; in the old wine show terminology, full-bodied, soft finish. A delicious shiraz now or 30 years hence." - James Halliday
95 points (gold) - The Real Review
"Lovely deep, dark and purple in the glass, really opaque and impenetrable. Aromas are dark and brooding; there's stewed plum, licorice, chocolate, graphite and a slight eucalyptus lift. The flavours are rich and mouth-filling, there's a real prescene and depth of ripe black fruits and some very classy and obvious oak. The acidity frames up the intense fruit very nicely and gives it shape, structure and cut. As the name suggests, it is a sleeper." - Aaron Brasher
95/100 - Ray Jordan for The West Australian
"O'Leary and Walker get the fruit for this cracking good wine from a low-yielding dry grown vineyard in the Barossa that is now more than 100 years old. Brilliant and deeply intense with a hugely concentrated middle palate. Chalky tannins provide firm structure to the core while the oak is worked neatly into the equation. Has a dry savoury ironstone finish. Will handle extended cellaring."
"O'Leary Walker have made a name for themselves in the Clare Valley but in recent years have gone further afield into the Adelaide Hills and the Barossa Valley. But they have still brought with them some Clare Valley reserve, which is clear as day in this Barossan Shiraz from Williamstown, which is near the border of the Barossa and the Adelaide Hills. This wine shows both the confident, generous Barossan fruit but also some cooler climate red fruits and spice. It is a cracking combination with blackberry, cocoa, tar and raspberry fruits underpinned by subtle caramel oak. The palate is then dry, full-bodied and supple with lovely length and flow of fruits supported by very fine tannins that draw out a long and classy finish. It's an understated but delicious expression of Barossa Valley Shiraz." - Angus Hughson
Latest Releases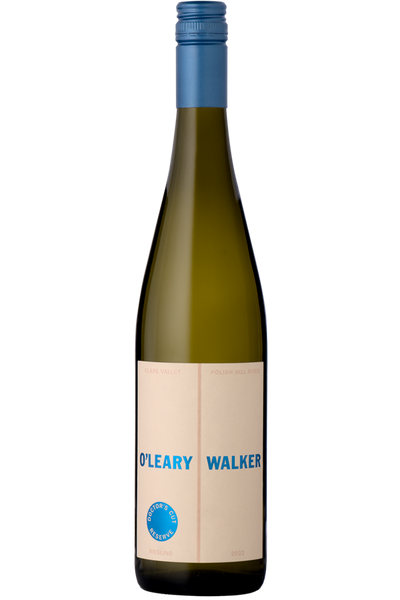 2023 Polish Hill River Riesling