To enter this site you must be at least 18 years old
2016 'Claire' Reserve Shiraz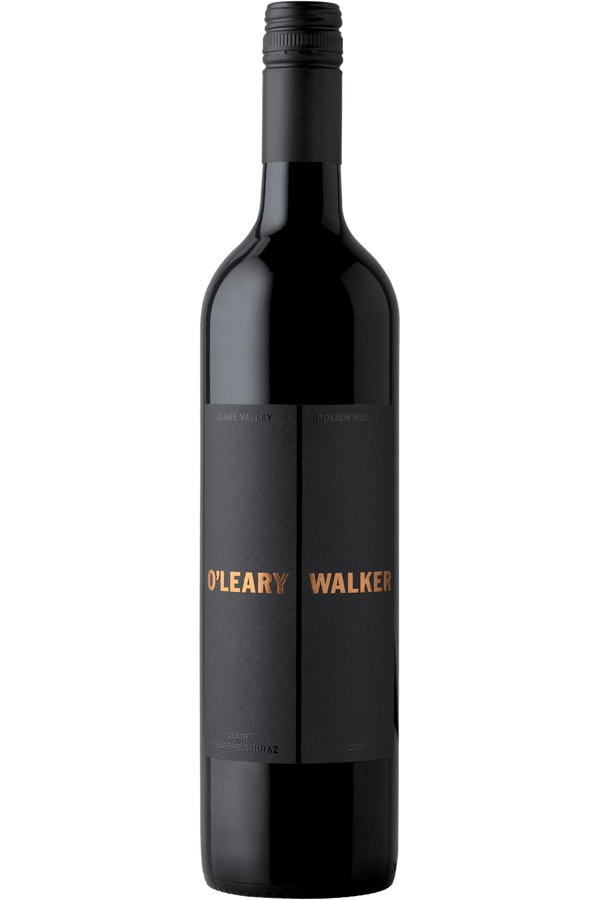 We've harnessed the power of two great Clare Valley subregions - Polish Hill River and Armagh - to craft this concentrated Shiraz with dominant notes of blackberry and savoury spice.
Wine Club Members Price
Vegan
Variety
Shiraz
Region
Clare Valley
Food Pairing
Red meat
Vintage
2016
Colour
Deep dark red with intense purple hues.
Bouquet
Concentrated black fruits with spice, chocolate and cedar aromas.
Palate
A powerful Clare Valley Shiraz - black olive and dark juicy fruits with long, fine grain tannins.
Vineyard
Fruit is sourced from 130-year-old dry grown Shiraz in Polish Hill River. Grey loam acid soils over sandstone and slate make up the profile, with much of the top soil littered with rock - hinting at just how tough these vines need to be to sustain growth and produce quality fruit. Despite growing these vines organically since planting, 2012 marked the first year of NASAA Organic Certification for these vineyards.
Vinification
Handmade in one and two tonne fermenters, the fruit is de-stemmed and fermented using natural yeast. The 'Claire' is hand-plunged up to four time daily to control temperature and maximise flavour and tannin extraction. Left on skins post-fermentation for 15 days, it is then lightly pressed and transferred to French oak barriques for 30 months; spending time in virgin French oak for 12 months and five-year-old French oak for the remaining 18 months.
Winemaker Notes
The 'Claire' Reserve Shiraz is dedicated to winemaker David O'Leary's mother, Claire Marie O'Leary.
This wine was named for her strength, character and unfailing optimism - and her appreciation of the finer things in life. As a buyer for premium jewellery store Wendt's, she was an expert on quality - and when it came to wine it was no different. She would only ever have two glasses, and they had always had to be top notch. We aim to capture this spirit in this reserve release.
Technical Details
Alcohol - 14.5%
pH - 3.30
Acidity - 7.5g/L
Awards + Reviews
97/100 - Ray Jordan for The West Australian
"Nothing is spared from fruit sourcing to winemaking. The fruit comes from a Polish Hill River vineyard that is more than 100 years old, and it eventually finds its way into 100 per cent new French oak for 12 months. It's pretty obvious such a concentration of fruit can handle the oak and the end result is a wine revealing great poise and balance. Massive concentration with the chalky tannin, ironstone character supporting it through a very long finish. There is real cellaring potential here."
96 points - 2022 Halliday Wine Companion
"The new black packaging works a treat. Hailing from 100yo vines in Polish Hill River, the concentration is literally breathtaking. You can sense the power on the swarthy/leathery/black fruit of the bouquet, the palate doubling down on all that goes before. Its future will be measured in decades not years - needs the optimism of matriach Claire Marie O'Leary." - James Halliday
"There is a deep and youthful colour with the fruit powerful yet reserved and all that oak remaining in balance. It's an exotic ride - spicy, slatey, soy sauce and tobacco aromas sit over a bed of fleshy, dark fruits. The gear changes on the palate which is dry, full-bodied and has great impact - two and a half years in oak have not dulled it which is a great sign for the cellar. Blackberry and mulberry fruit are topped by subtle spicy and meaty elements underpinned by long and sinewy tannins. This multi-layered wine is topped off by a youthful power and firm structure that show a wine that is built for the long term. Very, very impressive and, while over $100 a bottle, a bargain." - Angus Hughson
"Greatness graces your presence with this delightful Shiraz from O'Leary Walker. Class pulsates through its veins. ... Delicate and fine. Finesse is a word that comes to mind. It's that comfortable embrace from an old friend. The fruit and oak dance in great synergy. Already with five years bottle age, blackberries, woodsy spices, dark plums and chocolate brownie entwine seamlessly. Cloves and fine touches of cedar ride on its coattails with a generous tannin profile. Supreme elegance, this is a wine that deserves every accolade that comes its way. As for longevity, it will live as long as you want. Treat yourself."
93 points (silver) - The Real Review
"Very deep, dense, concentrated purple/red colour stains the glass, while the first aromas reveal generous oak resulting in mocha, coffee-powder and cocoa-powder nuances. The palate is super-dense and concentrated, fleshy and emphatic in its tannins, a very big wine which is nevertheless polished and supple, balanced and well proportioned." - Huon Hooke
78 points (silver) - London Wine Competition 2023
Latest Releases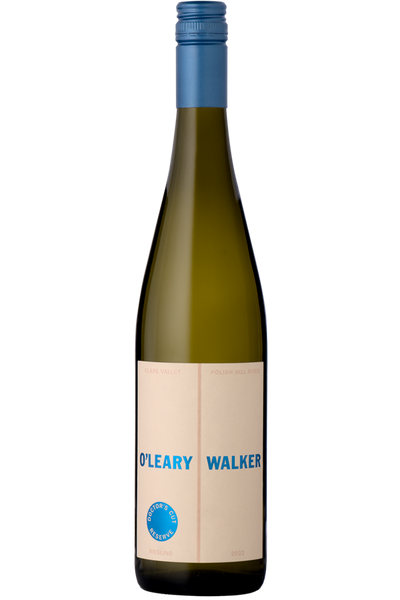 2023 Polish Hill River Riesling