To enter this site you must be at least 18 years old
2021 Pinot Noir
It all starts with the vineyard, paying careful attention to pruning and the health of the vines. Cool climate vineyards enable the vines to produce rich flavours and characters over a longer growing season.
Wine Club Members Price
Vegan
Variety
Pinot Noir
Region
Adelaide Hills
Food Pairing
Red meat
Vintage
2021
Colour
Crimson red with a purple hue.
Bouquet
Savoury, gamey, earthy, cherry with hints of forest floor fruits.
Palate
Spicy and rich on the pallet with juicy long fine tannin.
Ageing Potential
Drink now or be rewarded by carefuly cellaring for up to six years.
Vineyard
This vineyard lies in the heart of the Adelaide Hills, just south-east of Oakbank. David and Sue Cherry (nee O'Leary) planted the MV6 clone of Pinot Noir in 1990. The soil profile is brown loam with limestone and slate schist, contributing to good drainage and moderate vigour. The elevation of this cool climate region consistently offers a natural balanced acidity to this single vineyard wine.
Vinification
The fruit is hand-picked and de-stemmed into one and two tonne open fermenters. We add 30% whole bunch fruit to promote varietal punch and tannin structure. The must is chilled and cold soaked. Spontaneous fermentation commences using the natural flora sourced from the vineyard, and the ferment is hand-plunged four times daily to optimise colour and tannin extraction, while also aiding temperature management of the cap. Post-ferment, the wine is left on skins, further enhancing colour, flavour and fine grain tannins. It is then gently pressed and racked into new and seasoned Sirugue oak barrels for 8-12 months. The aim is to preserve all of the natural flavours of this noble variety.
AWARDS + REVIEWS
87 points - The Real Review

"Notes of jubey red and black fruits on the nose lead into a fleshy core. A fine tail of tannins signs the wine off. It's open and enjoyable but lacks the nuance to take it higher." - Gabrielle Poy
Technical Details
Alcohol - 14.5%
pH - 3.61
Acidity - 5.6g/L
Latest Releases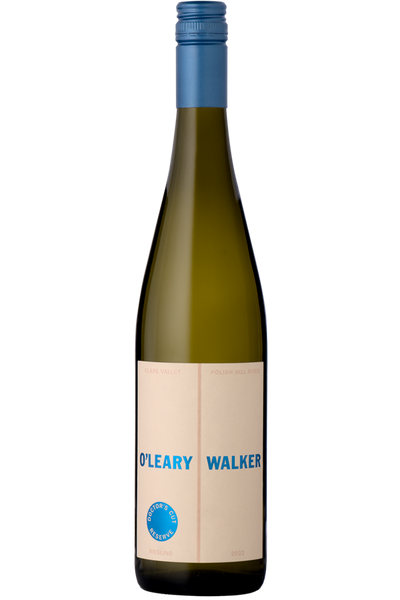 2023 Polish Hill River Riesling